Relex Logistics Inc is
an asset-based carrier with a fleet that's made up of independent owner operators who run under our authority. We specialize and dedicate to precisely and safe delivering high-value and time-sensitive freight on time, every time!
Our team consists of experienced professionals who are dedicated to providing high-quality services to our clients. We combine the latest technology and expertise to provide flawless execution of every shipment.
founded 2017.
providing 24/7 availability operations on local, regional and long distance service.
providing highest quality transportation services.
One of our main priorities are transparency and dedication to our customers and drivers. We are proud of our reputation as a reliable and trustworthy company that provides efficient and effective services. We are constantly working to improve our processes and expand our services to be even better at providing logistical support to our clients.
1000+ Happy Clients who are satisfied with our service
We did 100.000+ loads for our customers
24/7 Hours Of Service provided through email and phone calls
Clients
Some of our customers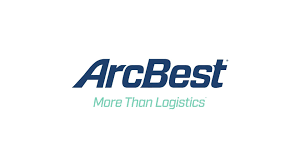 Testimonials
Ryan K
Redwood Logistics
Great group of people. Always on time and reliable. Pleasure to do business with always. Two way street, you help them, they help you. We greatly value Relex and love Marko, Tom, Alex, and Lucky!
Tia Mills Z
Globaltranz
These guys ran our multi pick load smoothly. On time for all stops, followed all instructions and was easy to communicate with. Would definitely recommend. Thanks!
Scott McDowell
Ease Logistics
5 years of business Relex and do not plan on slowing down anytime soon! Our most reliable carrier to reach out to and available no matter the time or day.
Wendell Shorthose
US Machinery Moving
I can't say enough about Helen and the way she handles my freight , trucks are always on time and clean equipment and great drivers. She is always a pleasure to work with and anytime i need an update she is just minutes from anything i need. HIGHLY RECOMMEND!
Georgette Pelt
Ruan Transportation
I have worked several months now with Lucky on power only options. He has been great to work with, he has great communication!